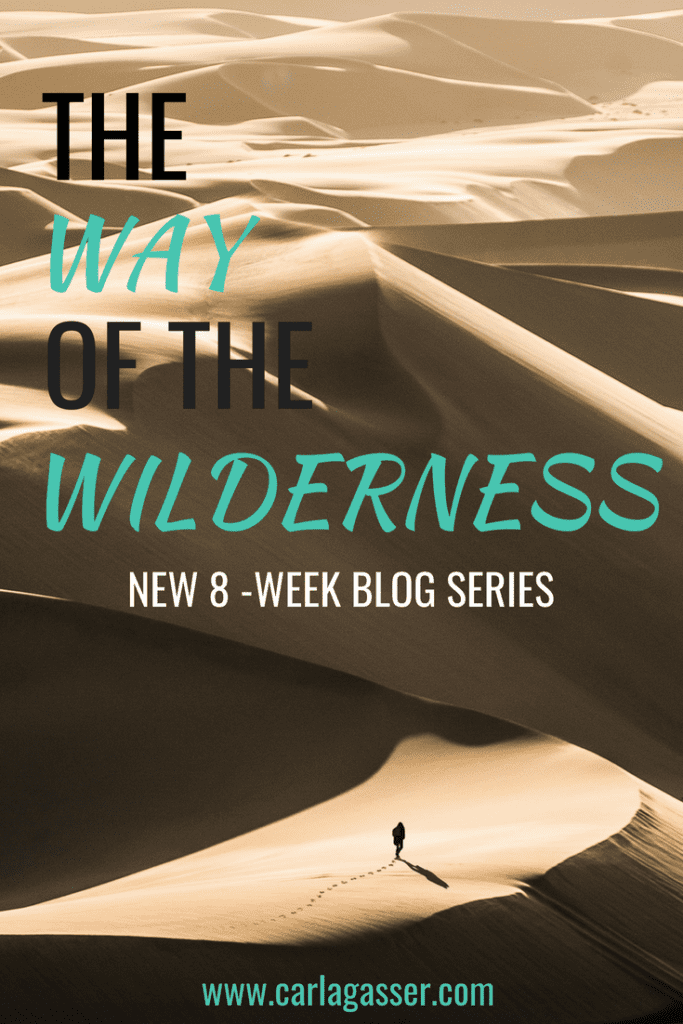 Are you wandering in a wasteland wilderness today? Tired, lonely, and doubting, do you wonder if there is a way through your wilderness? Does anybody see or hear you? Will God come to your rescue and lead you to the other side?
These are some gutwrenching questions to start this Mindful Monday, dear friends, but the truth is many of us are in this deserted and desolate place. We are stuck at the crossroads and when we dare to lift our weary heads we seeing nothing but vast space for miles and miles.
DESCRIBING THE POWER OF PAIN
In my post How to Walk Through Pain and Make it to the Other Side(you can read it HERE if you missed it), my heart was to share my story in an honest and real way and offer hope and encouragement. And while my faith, family, and friends have been instrumental in helping me push through the pain and begin the process of healing and recovery, I woke up to a new revelation. At first, it startled me. But as this new truth has settled in my heart and my soul, slowly some things are beginning to make sense to me.
What I learned is that pain, any kind of pain, whether physical or emotional, can do funky things to your head and play mental tricks on you. It blinds, cripples, and isolates. Merciless, relentless, and fierce, pain takes no prisoners in the wilderness.
But the fog of pain does lift (trust me on this), and when it does, you can see more clearly. At least that is how it happened for me. And when I opened my heavy eyes and lifted my bowed head, do you know what I discovered? I was still in the wilderness.
The Lord led me out of the darkest valleys. The pain was no longer my constant companion. The light at the end of the tunnel was coming into focus. But as I cautiously turned my head to survey the view, there were still miles and miles of dry, barren land.
COMING TO TERMS WITH A NEW REALITY
And the past few weeks I have had to come to terms with this reality. I have had to own and name my "wilderness experience." I have had to sit in solitude for hours with just God, my Bible, and my journal and work through the way of the wilderness. And that is how this new series was birthed.
So today begins a journey for those of you who may be wandering in the wilderness trying to find your way. Although your wilderness may look different from mine, if you need a traveling companion, I am your girl. Not because I have it figured out, not because I am wiser, and surely not because I know the way. I don't. The only thing I can offer you is my hand as we stumble and struggle to find streams in the wasteland.
DEFINING A "WILDERNESS  EXPERIENCE"
For some of you who have been walking your faith journey for a while, the term "wilderness experience" may be all too familiar to you. The Bible uses the imagery of a desert or wilderness both literally and figuratively to describe times when God feels distant, absent, or unresponsive. "Desert" and "wilderness" are used interchangeably in the scripture and come from the Greek words eremia (noun) and eremos (adjective). These roughly translate to a person or place that has been abandoned, uninhabited, or left desolate. Vine's Complete Expository Dictionary goes on to further describe someone in a wilderness experience as a "desolate, deserted or lonely person deprived of friends and kindred."
It is a place where you may have a crisis of faith. Due to some physical, emotional, relational, or financial trauma, you feel alone, lost, and vulnerable. You may question God and isolate from others. If any of these ring true for you, you may wandering in the wilderness.
So what do you now? How do you start making a way through your wilderness?
MAKING A WAY THROUGH THE WILDERNESS: NAME, FRAME, & TAME
NAME IT: Write it out and own this desert experience by naming it. What is the wilderness you are currently facing? Is it physical, emotional, mental, spiritual, financial, relational, a combination, or something else?
FRAME IT: Shift your perspective by framing this experience regarding your faith journey. Recognize that everyone who claims to have faith in God will go through wilderness experiences. Instead of asking why try to see this lonely place as a way to spend more time with God and strengthen your faith.
TAME IT

: Yes, it may look like the wild, wild west out there. A place where water is scarce, where you walk alone with no protection from the elements, and where your only companions are untamed animals. Ask God to open your eyes to see the way He is making in the desert. Resist the urge to dwell on the past and move forward in faith one step at a time. Use Isaiah 43:18-19 to remind you of God's promise to you in the wilderness.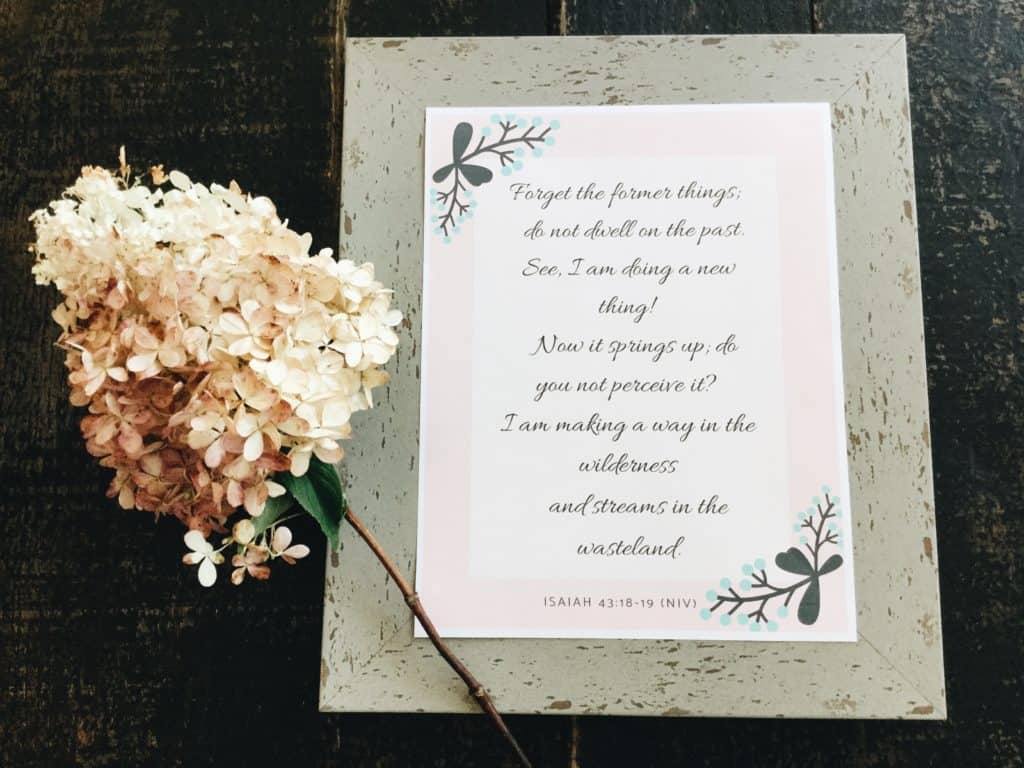 This FREE printable is available to EVERYONE! Just click on the link below to download and print this verse. Hang it somewhere in your home, office, or workspace to remind you each day that God will make a way through your wilderness.
I will be offering other freebies that will help you on your wilderness journey, but please note, these resources will only be available to my email subscribers. Not a subscriber yet? It is pretty simple…just locate the box on the right sidebar and enter your information to be added to the list. Watch for a confirmation in your email (check your junk folder if you do not see it soon), and you will be signed up to be a fellow traveler! Your personal information will not be shared with anyone, and you will start receiving my weekly posts and free resources delivered directly to your inbox.
If you are weary and worn out as you begin this Mindful Monday, wandering aimlessly in your wasteland wilderness, please know that there is hope and there is a way because of Jesus. Join me for this blog series, and we will find God's way together!